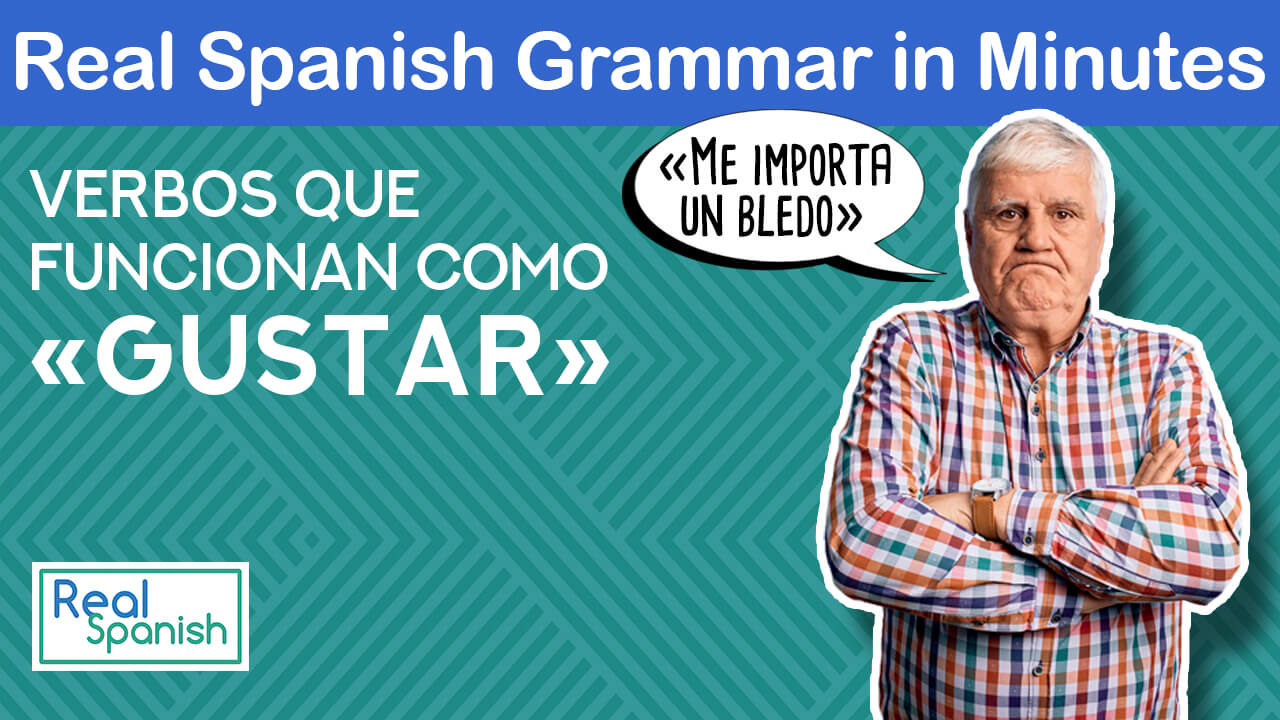 Instructors
«Me importa un bledo» and other verbs that work like«gustar»
«Me importa un bledo» and other verbs that work like«gustar»
Do you know the expression «Me importa un bledo»? It means "I don't care" or "I couldn't care less". Grammatically it functions like «gustar». In this mini-lesson we explain how to use Spanish verbs like this, which are often difficult for speakers of other languages because they have a very special grammatical structure.


This mini-lesson comes with a free transcription in Spanish and English.


Take a look at this related blogpost.


Real Spanish: online courses for people who are serious about improving their Spanish.

New videos every Monday: subscribe to our YouTube channel to receive notifications.