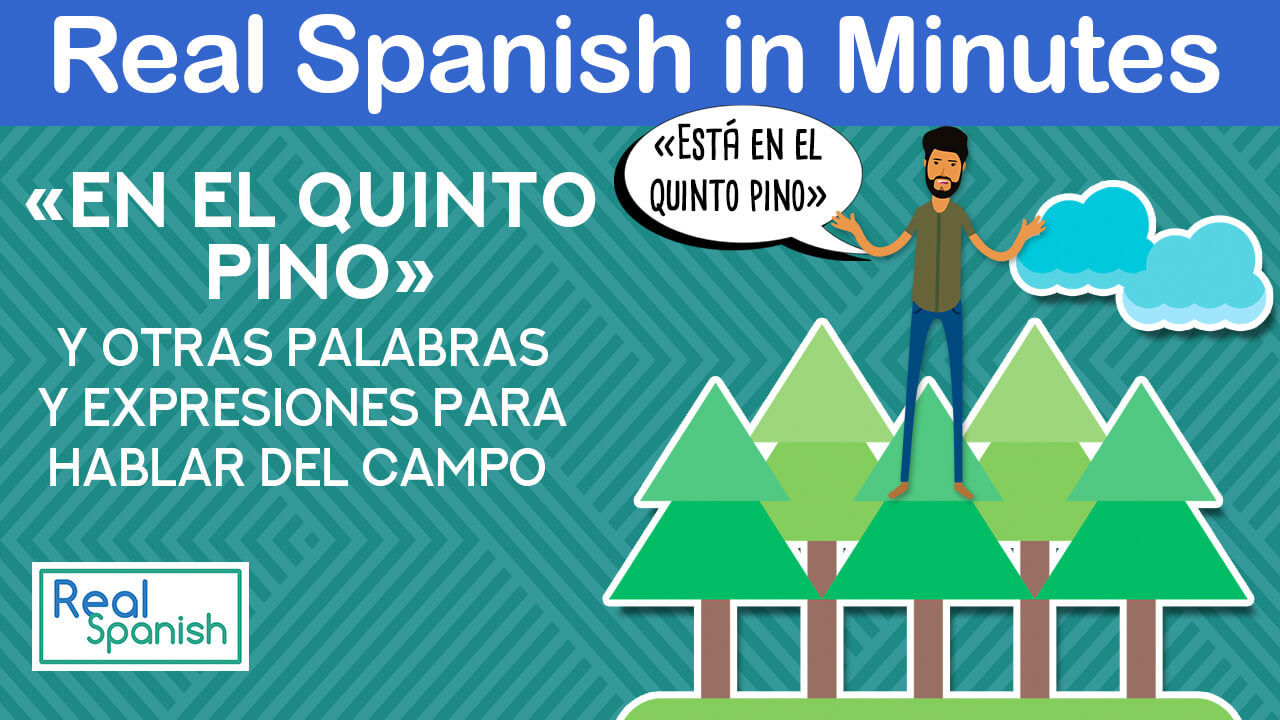 Spanish in Minutes
«En el quinto pino» and other words and expressions to talk about the countryside
0( 0 REVIEWS )
20 STUDENTS
Instructors
«En el quinto pino» and other words and expressions to talk about the countryside
«En el quinto pino» and other words and expressions to talk about the countryside
This mini-lesson is about a big problem in Spain: the depopulation of small towns and villages in the interior of the country. The video is an excerpt from one of our full-length lessons, «Éxodo de la ciudad al campo» from our course «Español con noticias y documentales: Entrevistas y reportajes». Click here to learn more about this course.


To help you get the most out of this mini-lesson we have developed a set of supplementary learning materials, consisting of:


a complete annotated transcription
grammar notes in Spanish and English
online activities where you can practise the vocabulary, expressions and grammar highlighted in the mini-lesson.
Real Spanish: online courses for people who are serious about improving their Spanish

New videos every Moday: subscribe to our YouTube channel to receive notifications