Español con los Alcántara
Do you want to learn Spanish with entertaining online lessons?
These Spanish courses are based on different episodes of Cuéntame cómo pasó, a popular, prizewinning series from Televisión Española (TVE). The series is about a working-class family in Madrid and begins in the 1960s, a time of great social, political and cultural change in Spain.
Español con los Alcántara 1: «Un malentendido»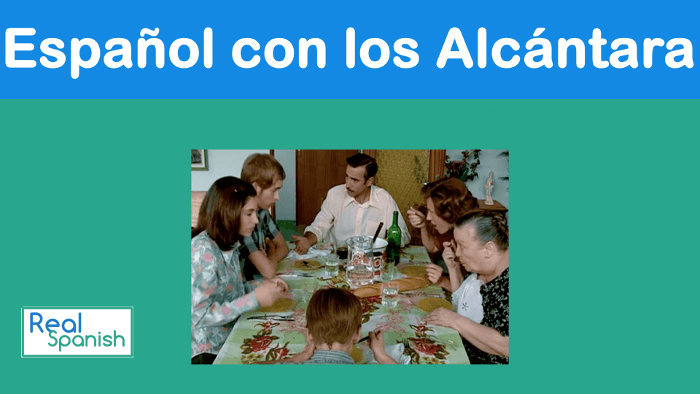 The 4 Spanish lessons in this course are based on the first episode of the series. We meet the Alcántara family and see what family relationships were like in the 1960s in Spain. We also see the importance of the Catholic church in Spanish society in those days.
FAQs
It's very entertaining and we learn a lot about the history and culture of Spain, in a very engaging way. The episodes also provide many examples of colloquial expressions and authentic, rapid speech.
In the transcript of each lesson we provide information on the original source material for the clips, which is now in its 20th season. You'll get hooked!
Coming soon: Español con los Alcántara 2: «Ambiciones»
We are planning a course based on the seventh episode of the first season. Toni Alcántara is about to become first of his family to go to university. Inés, his older sister, is resentful because she had to leave school to start work, and hasn't had the same opportunities as her brother.