In Spain, the great day of present-giving is January 6, the day of the Three Kings (the Three Wise Men), although it is becoming common to give gifts on December 25, when Father Christmas brings some small presents for children and sometimes for adults as well.
But Three Kings Day continues to be more important. The evening of January 5th families fill the streets to watch the Three Kings parade. Children have fun catching sweets and gifts that the kinds and their pages throw out to the crowd.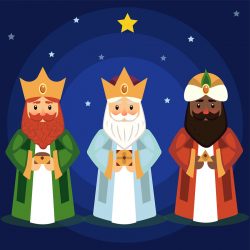 The Three Kings
The Three Kings are:
Balthasar who comes from Africa bringing gold, the symbol of the king.
Gaspar the youngest of the three, who comes from Asia bringing incense (frankincense) which is burned for its scent in many religious rituals. Incense symbolises God.
Melchior an old man with white hair who comes from Europe bringing myrrh, an aromatic substance used to make perfumes. Myrrh is said to be a symbol of man.
The tradition of giving gifts to children on Three Kings Day started in the 19th century. The first parade is said to have taken place in Alcoy, in Alicante, in 1866. From then on the tradition spread throughout Spain
Children usually write letters to the Three Kings asking for the presents thy?? want and explaining why they deserve them. Sometimes they leave something sweet and a glass of water for the kings and for the camels they ride.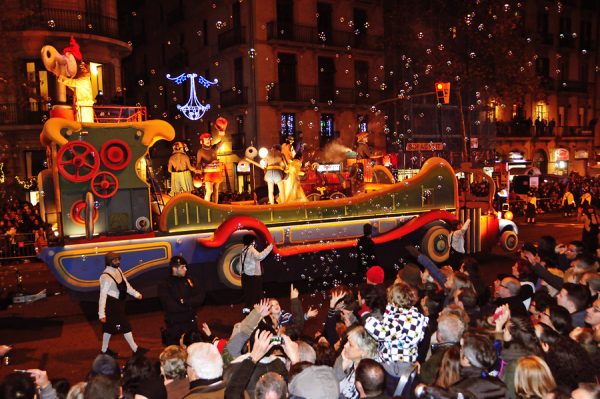 Cavalcade of the Magi

Sweet coal
It's also traditional to give carbón dulce (sweet coal) to children who have been naughty. This is made of sugar and egg white, and really does look like coal.
On January 6th children wake up and open their presents. People usually eat the Roscón de Reyes as a snack or for dessert. This is a ring-shaped sweet cake filled with cream. Two items are hidden inside: a bean, which means bad luck, and you have to pay for the cake, and the figure of a king, which brings good luck and makes you king for the day.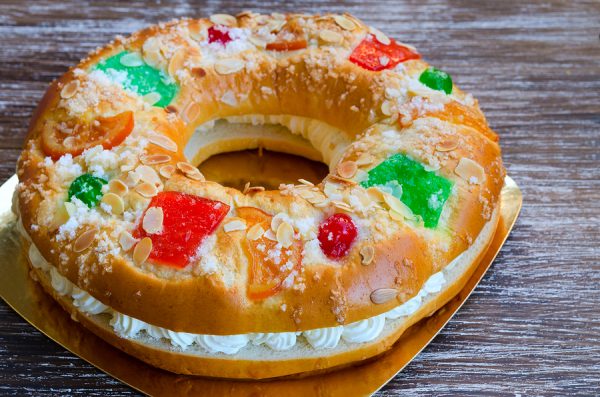 Rosco de reyes
Because of the influence of the Spanish tradition, it's also customary in some Latin American countries to eat the roscón, but it's called rosca or rosco de reyes or pastel de reyes. In Mexico you might find more little figures that represent Christmas, such as the baby Jesus. Traditionally, everyone cuts his or her own slice of the rosca, as it's called in Mexico. The person who finds the little figure has to give a party and prepare tamales (a kind of pastry wrapped in a banana leaf or corn husk) for the fiesta of Calendaria on February 2. We'll post another blog entry about Calendaria a bit closer to the date.

Tamales