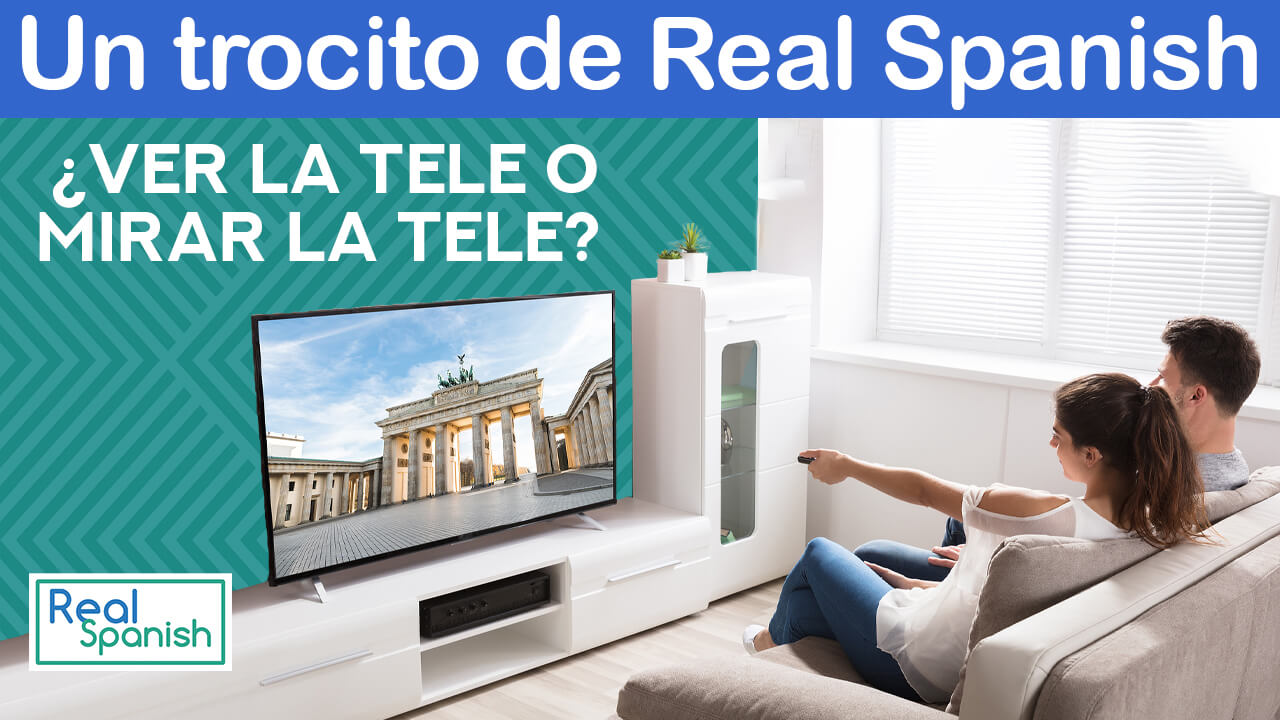 In the video above, José explains some uses of «ver» and «mirar». Below is the English transcription. If you just want to listen to the Spanish audio track,  for example while driving, cooking, or doing the laundry, you can find it on Soundcloud. 
---
Hello and welcome to Real Spanish!
Do you know the difference between the verbs «ver» y «mirar»? They seem to mean the same but actually they have different meanings.
«Ver» is our physical ability to perceive with our eyes. It's the same as "see" in English. For example, «Lo vi robar la bici con mis propios ojos» (I saw him steal the bike with my own eyes).
«Mirar» means to direct our eyes towards something. It's more intentional, a conscious action that requires concentration. It's the same as "watch" or "look" in English. For example, «No me mires, acabo de levantarme» (don't look at me, I just got out of bed), or «Mira a esa bailarina, es increíble» (Watch that dancer, she's amazing).
But of course, there are always exceptions. Unlike in English, in Spanish it's more common to say «ver la tele» o «ver una película»… although some people use «mirar» in this context, especially in areas where Catalan is spoken.
The same differences exist with «oír», to perceive with the ears, and «escuchar», to pay attention to what is heard… the same as in English. That's why we say «escuchar música» (to listen to music) but, «¿puedes oírme?», for example, when there is static on the phone line.
There are many expressions in Spanish with the words «ver» or «mirar».  One of these days we'll explain some of them in a new mini-lesson.
Do you know you can try a sample mini-lesson, completely free? Click below to learn more.
OK, that's all for today. I hope you've enjoyed this trocito… Bye for now!
---
Please leave us a comment, a question, or a suggestion: we'd love to hear from you!
Enjoy your Spanish with us! Click below to learn more about all our great materials.
Follow us on YouTube.
Real Spanish: online Spanish courses and mini-lessons for people who are serious about improving their Spanish