ABOUT US
Real Spanish is brought to you by a great team of professionals from Canada, the UK, Spain, Argentina, Venezuela and Colombia. Click on the photos to learn more about us.
THE CREATIVE TEAM
The teachers
BUSINESS AND MARKETING CONSULTANTS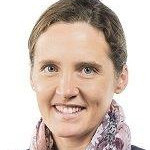 "I tried the Real Spanish site and I am happy to recommend it. There is a variety of fun exercises based on interesting topics. I am a student between B1-B2 levels, and I really enjoyed it."
Alexandra, France
I tried Real Spanish and enjoyed it a lot. You get to learn and practise useful expressions and vocabulary, while learning about Spanish society and culture in an entertaining way. You can use ten minutes to do an exercise, or forget about time and get immersed in the stories and exercises for hours.
Pirkko, Finland