Spanish in Minutes
Improve your Spanish with our mini-lessons
Do you have a few minutes?
Try one of our mini-lessons!
You'll be surprised how much Spanish you can learn
in just a few minutes!
Playlist: Real Spanish in Minutes
These videos focus on colloquial language. Some focus on the many different meanings and uses of common words such as leche or various ways to express an idea or an emotion: for example, expressions for talking about speed, or expressions to reject a suggestion or a request. Others consist of excerpts from our full-length lessons based on clips from movies, TV programs, and documentaries. To help you get the most out of these mini-lessons, we have developed a set supplementary learning materials for each video: a complete annotated transcription, a grammar sheet in Spanish and English, and some online activities where you can practise the vocabulary, expressions and grammar highlighted in the mini-lesson. Click on the thumbnail for «Salir rana» below to try a free sample set of the supplementary learning materials.
Playlist: Real Spanish Grammar in Minutes
In each of these videos we explain an aspect of Spanish grammar that many speakers of other languages find difficult, such as the use of the subjunctive, words that can be masculine or feminine (such as el orden/la orden), pronominal verbs, verbs that function like «gustar», and more. Each video comes with a free transcription in Spanish and English.Click on the thumbnails below to choose a grammar mini-lesson.
Playlist: Real Spanish Pronunciation in Minutes
These videos are excerpts from some of our full-length pronunciation lessons. In each video we explain and demonstrate an aspect of Spanish pronunciation that many speakers of other languages find difficult. To get the most out of these videos, we suggest you buy a complete course that comes with an interactive component where you can listen, repeat, record yourself, and compare your pronunciation with that of a native speaker. You can try a free sample of this component for the first mini-lesson, «La erre vibrante simple».
Suggestion:
After viewing a video it's a good idea to listen to the lesson to the audio, reading the Spanish in the transcription or on the screen at the same time. You can also read aloud, chiming in with the audio, to focus on pronunciation, phrasing and intonation. Remember that the secret to improving your listening comprehension, fluency and comprehension is listening and repeating, over and over again.
Real Spanish: online courses and mini-lessons
for people who are serious about improving their Spanish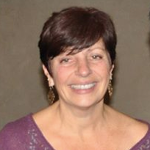 I deeply enjoyed the Real Spanish website. Having been gifted the Rosetta Stone, I can say there is no comparison. Real Spanish's fun, entertaining and relevant content kept me engaged and was instructive in culture as well as language.
I felt the site was well-organized keeping me focused and I relished my time with the tv clips etc. The whole experience was delightful,
a sentiment not often used when trying to acquire and learn a second language with online sites.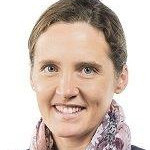 "I tried the Real Spanish site and I am happy to recommend it. There is a variety of fun exercises based on interesting topics. I am a student between B1-B2 levels, and I really enjoyed it."
Thank you very much for the introduction of this wonderful page. What I like best is that the content is very practical, much in daily use and that it has many practices, to help remember its correct use. I think many users like me will love learning Spanish with this powerful tool.