Hi. My name's Elizabeth and I'd like to tell you how I got the idea for Real Spanish.
When I came to live in Barcelona a few years ago, I had already taken quite a few Spanish courses. I had quite a good vocabulary and an intermediate-advanced level of grammar…
Although I have to confess that my pronunciation was terrible, and still leaves a lot to be desired.
Anyway, I was very disappointed when it came to talking with native speakers. They spoke so fast, and used so many expressions that I didn't know! And I lacked confidence and fluency.
But one day I caught an episode of a TV series, and I was hooked. The series was really funny and used loads of colloquial language. I began to choose interesting scenes to analyse and study in depth. I watched the scene several times. This helped with my listening comprehension. Then, with the help of an online dictionary, I made a list of new words and phrases. I learned so many colloquial expressions! I also learned a lot about the history and culture of Spain.
I realised that the same approach could be used to develop engaging online Spanish courses to help other people who, like me, wanted to improve their ability to use everyday, colloquial language. And that's how Real Spanish began.
For almost three years I've been working with a team of Spanish speakers, choosing short clips from films and TV, and developing learning materials and interactive activities based on the content of the clips. We also have some interactive pronunciation lessons to improve listening comprehension and fluency
online Spanish courses. Sign up to try two free sample lessons! You can also click here to view some short excerpts from other lessons. We call these mini-lessons "Real Spanish in Minutes." As time goes by we'll keep adding new ones.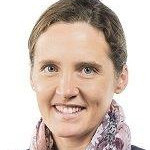 «I tried the Real Spanish site and I am happy to recommend it. There is a variety of fun exercises based on interesting topics. I am a student between B1-B2 levels, and I really enjoyed it.»
I have found the Real Spanish website easy to use and I can learn at my own pace whenever I want. As the lessons introduce phrases that are in use in everyday Spanish, this proves to be more useful than just grammar in text books. By watching and listening to the videos I can improve my skills to understand spoken Spanish at real-time speed. Obviously, being able to pause and replay with or without subtitles enhances my ability to learn.
I tried Real Spanish and enjoyed it a lot. You get to learn and practise useful expressions and vocabulary, while learning about Spanish society and culture in an entertaining way. You can use ten minutes to do an exercise, or forget about time and get immersed in the stories and exercises for hours.