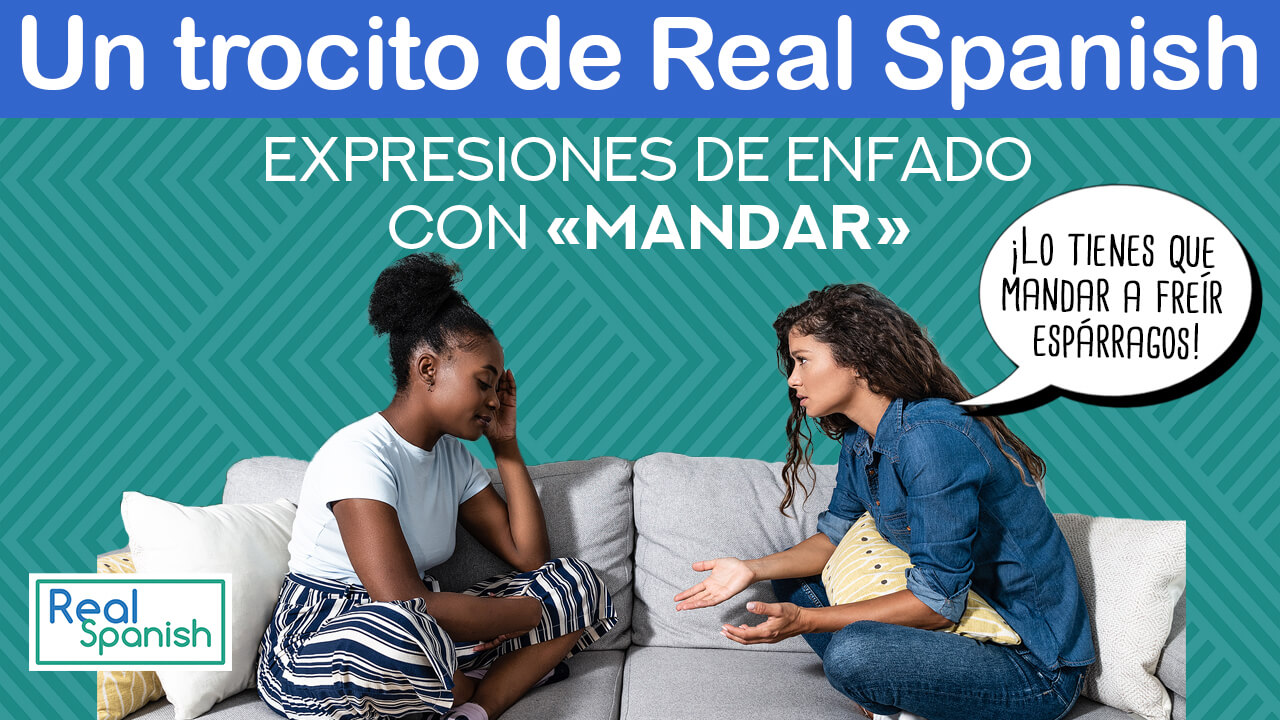 Have you ever heard the expression «mandar a freír espárragos»? Telling someone to "go and fry asparagus" sounds amusing, but it's actually an expression of annoyance. It's used to get rid of someone, the equivalent of "Get lost" or "Get out of here". In the video above, Inés explains several other expressions that can be used in the same way… some of them quite vulgar. 
---
Transcription:
Hi! I'm Inés Alba, from Real Spanish.
Have you ever heard the expression "mandar a freír espárragos"? Although frying asparagus may not seem like an unpleasant action, this expression is used when we want to get rid of someone annoying, who is bothering us.
It is a fairly mild expression compared to others with the same meaning but more vulgar, such as: "mandar a la porra" or "mandar al carajo."
The porra (baton) is the elongated weapon used by the police, but the expression seems to come from the military world. Formerly porra was a stick that the sergeants stuck in the ground and any soldier who was punished had to stay there.
As for the carajo, it seems that it comes from the marine world, since it was the observation post of the ships. This was a very high place and difficult to access. It was the perfect place to send those sailors who were annoying or those whom they wanted to get out of the way.
Well, I hope you don't have to use any of these expressions, but just in case, it's better to know them, right?
See you soon!
---
Did you enjoy this trocito?  Follow us on YouTube so you don't miss them!
Please leave us a comment, a question, or a suggestion: we'd love to hear from you!
Enjoy your Spanish with us! Click below to learn more about all our great materials. 
Real Spanish: online Spanish courses and minilessons for people who are serious about improving their Spanish