Learning Spanish will be more effective and more rewarding if you have a variety of resources available to you. For that reason we recommend several other learning platforms and language services that use different but complementary approaches to the learning of Spanish, both online and face-to face. Check out these resources!
SPANISH EXPRESS
offers several valuable resources for people who want to improve their Spanish:
Private lessons, at home or in your company, or online via Skype.
Total immersion programme, "Live and study at the teacher's home".
Services for companies: private and group classes in the office itself, as well as translation services and seminars.

AYAESPAÑOL
specialises in pronunciation courses.
So if you are tired of not being able to participate comfortably in conversations in Spanish, either you don't understand us, or they don't understand you, or both, AYAESPAÑOL is your solution.
They offer several free resources, as well as online tutoring to work on various aspects of Spanish pronunciation that are often difficult for language learners.
SOL PEÑAFIEL – COOKING LANGUAGES
Sol Peñafiel is the founder and director of Cooking Languages.
From where he has put into practice his approach to active language learning through cooking. Travelling through the richness of the world's cuisines, students explore and discover the Spanish language and culture. All the necessary material – recipes, instructions, books, videos – is in Spanish; so students learn to read and understand the recipes they are going to cook, give their opinion and share experiences in this language.
Sol has weekly classes in La Floresta – Barcelona, organises seminars, workshops, tailor-made courses for groups of friends, families, children and teenagers. Activities to socialize and learn also about all the secrets of gastronomy in Barcelona, Sant Cugat and surroundings: the markets, the shops, the ingredients…
A perfect adventure to discover Barcelona, Mediterranean cuisine and a new language.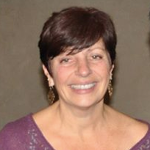 I deeply enjoyed the Real Spanish website. Having been gifted the Rosetta Stone, I can say there is no comparison. Real Spanish's fun, entertaining and relevant content kept me engaged and was instructive in culture as well as language.
I felt the site was well-organized keeping me focused and I relished my time with the tv clips etc. The whole experience was delightful,
a sentiment not often used when trying to acquire and learn a second language with online sites.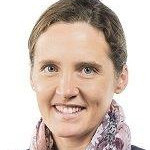 I tried the Real Spanish site and I am happy to recommend it. There is a variety of fun exercises based on interesting topics. I am a student between B1-B2 levels, and I really enjoyed it.
Thank you very much for the introduction of this wonderful page. What I like best is that the content is very practical, much in daily use and that it has many practices, to help remember its correct use. I think many users like me will love learning Spanish with this powerful tool.