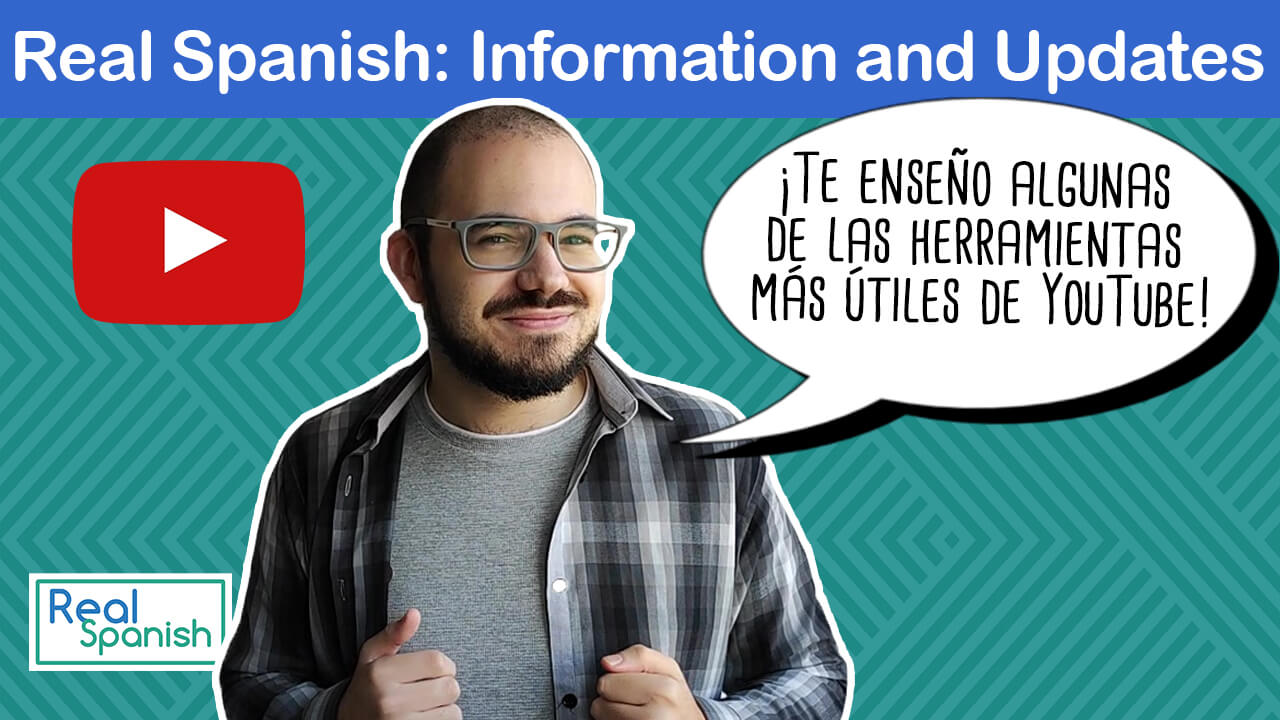 This is the English transcription of the video above.  Miguel expains how to use some of the features of YouTube to help you learn a language.
Hello! It's so good to see you! I'm Miguel from Real Spanish. From time to time you will see me here with our "Trocitos" of Real Spanish.
They are very short videos about interesting aspects of the Spanish language, such as colloquial expressions, grammar points, guidelines for learning, or cultural information. Some consist of excerpts from our courses or mini-lessons.
Lately we are uploading to YouTube the film and television clips that we use in some of our courses. Why?
Well, on YouTube you can take advantage of some tools that can help you understand actors and broadcasters speaking at a normal pace: that is, at full speed.
You probably already know that when watching a video on Netflix, you can go back 10 seconds to listen again to something you missed. Well on YouTube, you can do the same.
Let me show you some of the most useful tools for language learners by watching videos.
First, we recommend that you watch the video in your web browser, preferably Chrome or Firefox.
I'm going to use these words:
the tool
keyboard
the shortcut
rewind
go backwards
There are some keyboard shortcuts.
This is the translation of the Spanish transcription of the video in which Miguel explains some of the tools available in YouTube that are really useful when you are watching videos in another language.
To pause the video or podcast: Press K on the keyboard. Press again to continue.
To return to the beginning: press zero.
To watch a video full screen, press F. To exit, press F again.
To rewind 10 seconds: press J.
To rewind 5 seconds: press the left arrow.
Do you know of another way to take advantage of videos to help you learn a language? Leave us a comment below!
I'll be back soon with more tips for getting the most out of subtitles. See you later!